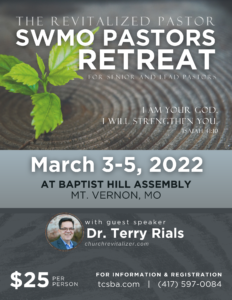 register by clicking HERE
Baptist Hill Assembly/Mt. Vernon
for senior and lead pastors
from
the southwest missouri baptist associations:
BARRY DALLAS LAWRENCE MIDLAKES OSAGE RIVER OZARK PRAIRIE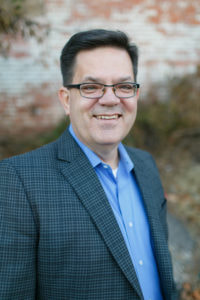 From March 3 to 5 at Baptist Hill Assembly in Mt. Vernon, pastors from across southwest Missouri will gather for rest and renewal by a fresh word from the Lord.
Arrive Thursday or Friday, as your schedule allows.
Cost: $25/person
Register on-line HERE by February 25
Info: contact Phillip Shuford, Director of Missions for Tri-County Baptist Association at (417) 597-0084 or email phillip@tcsba.com
Tentative schedule:
5:00 pm Arrive
5:30 pm Supper
7:00 pm Worship
9:00 pm Fellowship
8:00 am Breakfast
9:00 am Worship
10:15 am Break
10:45 am Bible study
12:00 pm Lunch
1:00-5:00 pm Free time/arrive
5:30 pm Supper
7:00 pm Worship
8:00 am Breakfast
9:00 am Worship
10:15 am Break
10:45 am Closing
12:00 pm Dismiss